THE EXPERTS WITH YEARS OF (PRACTICAL) EXPERIENCE
As part of the mission statement, Allnamics develops and shares knowledge about piling and foundation works. Consequently, Allnamics organises training courses, is member of committees for developing new codes, e.g. local CUR, NEN, EuroCode, and publishes many papers and articles about these subjects.
With the sale and delivery of our equipment, training of the clients test engineers is organised as well. And for more advanced users of Allnamics equipment and software we have our annual Expert Training Sessions, leading to a personal Certificate Experience Level.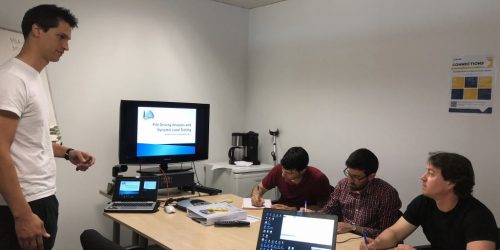 TRAINING
The working field of foundations, pile installation and pile testing is complex. Knowledge of the theoretical background, and sufficient practical experience are both required to be an expert in pile testing. Therefore Allnamics organises many training courses, covering the following subjects:
– Pile testing
– Pile driving prediction, both for Impact and Vibratory hammers
– AllWave Training, application of Stress Wave Theory on Piles
– Dynamic Load Testing, including Stress Wave Analysis of measured signals (signal matching)
– Supervising Piling works
and much more.
Training courses are hosted for piling contractors, main contractors, geotechnical consultants, piling supervisors and for public authorities.
More Information?
If your subject of interest is not included in the list above, please contact us to check at which training course your subject is included.
When required, a custom made training course can be organised.
PAPERS AND ARTICLES
Allnamics has made many contributions to international conferences. These publications are available via the Allnamics database. A selection from that: