PDR for standalone PDA testing on Offshore Windfarms
PDR for standalone PDA testing  on offshore Windfarms
By performing Pile Driving Analysis the driving process can be evaluated, pile fatigue assumptions can be verified and capacity assessment through signal matching can be performed. But how can we monitor the pile installation process from inside offshore monopiles? When no connection can be established with a monitoring computer? Not wireless, nor by cable?
In that case the standalone 'Data Recording' option of the Allnamics's PDR is the solution. The PDR has been designed by the engineers of Allnamics for all sorts of pile testing.  The 'Data Recoding' option is just one of the four monitoring modes for pile testing.
Data communication PDR
Default data communication between the PDR and the monitoring computer or laptop is through WiFi. By using the standard of WiFi communication, every laptop can be connected to the PDR for sound and reliable data transmission. Using an external USB antenna makes the data connection between pile and monitoring computer possible and robust, even at large distances.
When WiFi connection is not preferred, the data connection can be made by an (standard) Ethernet or analog data cable.
The PDR has also been designed to monitor autonomously: without a connection with the monitoring computer, the PDR will monitor and store all monitored signals on the internal memory. The data can be extracted at a later moment with Allnamics-PDADLT software, using Ethernet cable or WiFi connection.
StatRapid is one of the methods of Rapid Load Testing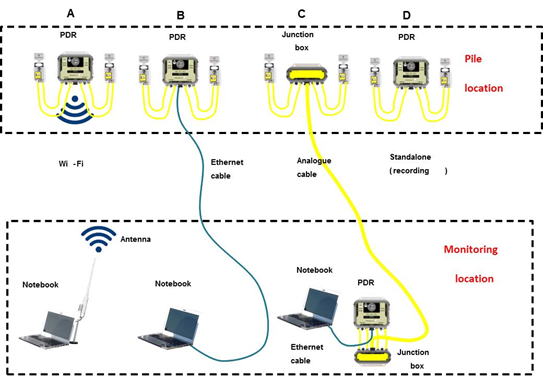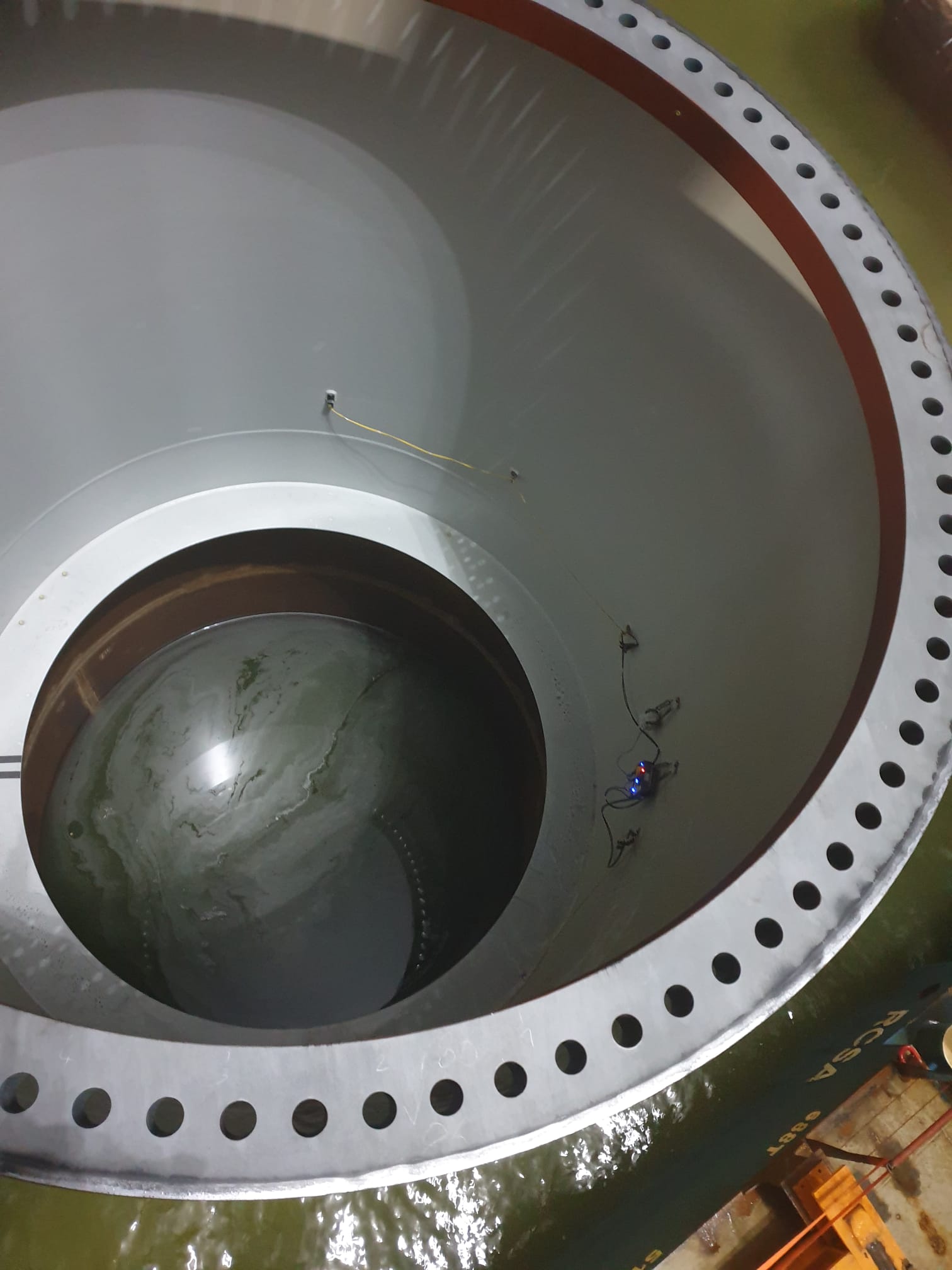 Internal storage of all signals regardless of monitoring mode
During any monitoring job, the PDR stores all measured signals internally. Without a connection to a monitoring computer, all measured signals are available for analysis, interpretation and reporting at a later moment.
With a connection to a monitoring computer, the PDR still stores all measured signals on the internal memory. In this way redundancy of the monitoring is guaranteed in case of compromised data communication, computer break down or other unforeseen failures.
All signals are stored as raw data without data reduction.
Extraction and merging of signals and results
Allnamics-PDADLT software is capable to read stored signals from the PDR. The users has the option to combine already stored signals in the pc with missing signals from the internal memory of the PDR (merging) or use the stored signals as complete record/backup.
ADVANTAGES
Recorder Mode for stand alone monitoring
Easy to operate
All measured signals stored on internal memory
Redundancy for 'normal' monitoring: all signals stored as backup on internal storage
Memory capable to store over 20.000 raw signals
Allnamics PDADLT software able to merge signals from monitoring pc and PDR
Designed by Allnamics engineers with over 50 years of PDA/DLT experience

Allnamics ON YOUTUBE
Allnamics Geotechnical & Pile Testing Experts